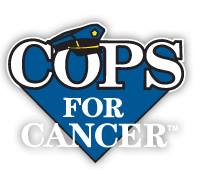 Cops for cancer started in June 1994 when Sergeant Gary Goulet of the Edmonton Police Service heard that a local boy dealing with cancer was being teased at school because he had lost all his hair with chemo treatment.
Sergeant Goulet who already had a shaved head gathered a group of fellow officers who had agreed to shave their heads in support of this student. Goulet and his fellow bald headed officers attended at the boy's school with plenty of media. They showed the kids that being bald was okay and honoured this boy by allowing him to spend the day riding in the cruiser and attending at the station.
Goulet was so moved by this boy's struggle that he contacted the Canadian Cancer Society and the head-shaving event caught on. An officer's daughter who fought her own cancer battle designed the logo used to promote "COPS FOR CANCERS".
The City Of Kawartha Lakes Police Service members, both uniformed and civilian decided to participate in the event for the first time in 2005. City Of Kawartha Lakes Police members joined forces with the Peterborough Police Service in, "Pedal for Hope" which ran from April 25- May 15, 2005. A team of officers rode their bikes 1000k in 21 days in support of 20 children in the area receiving cancer treatment. Together the officers rode their bikes from Jack Callaghan Public School to Victoria Park. In attendance at the park were several hundred supports of the event. A BBQ to raise funds was hosted by police and 17 officers shaved their heads in support of kids with cancer. This was an unbelievable day and officers raised an outstanding amount of $11,257.00 in pledges just for shaving their heads.
Overall, just in their first year being involved with COPS FOR CANCER, Kawartha Lakes Police Service members were able to raise $31,489.96 through several fundraising activities.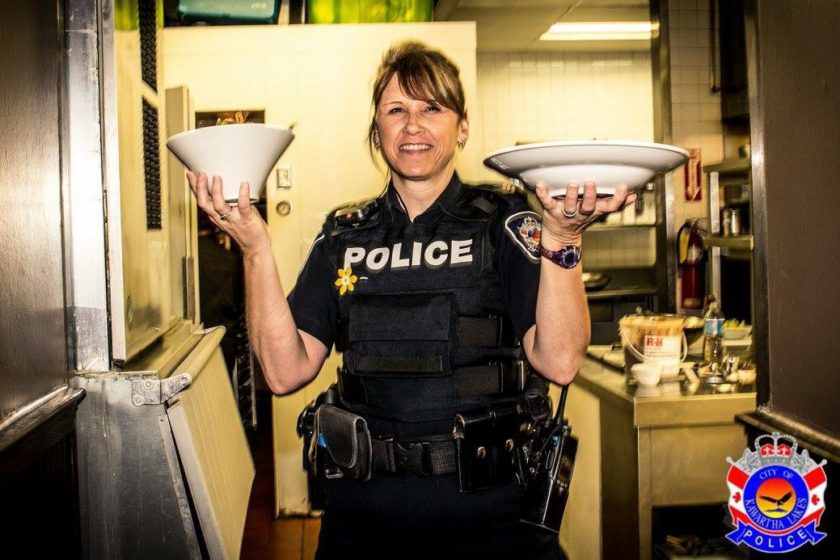 Yearly, the Kawartha Lakes Police Service partners with Lindsay's Kelseys Restaurant for a fun filled evening serving their patrons. Thanks to everyone's donations, our community Tip-a-Cop event in 2015 raised $3,000 which was donated to the Canadian Cancer Society.
Truly outstanding!