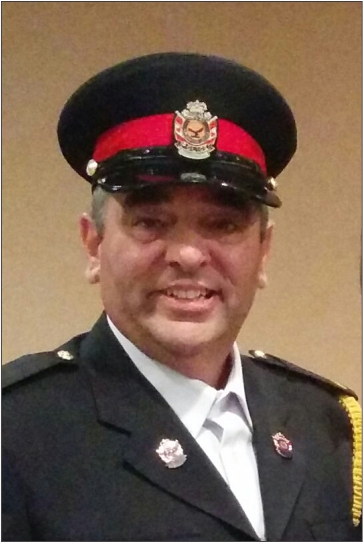 It's been just over a year since I've had the privilege of beginning my role as chaplain for the Kawartha Lakes Police Service. When I began my ministry eight years ago, being a chaplain for the local police force was the furthest thing on my mind. As I built relationships in the community, I really got to know our Chief of Police. He realized the value of having a chaplain on the force. We discussed what that might look like, and he invited me to be part of the team.
Over the past year, this volunteer position has stretched me in every way, but it has been rewarding and exciting to see God's hand at work. I do regular "ride-alongs" with officers and get the privilege of hearing their stories — sad stories in many cases. Police are dealing with everything from marriage and family split-ups to PTSD (Post Traumatic Stress Disorder), which has become something of a buzz-word in the world of first responders, yet something very real in their lives. Police typically don't talk much about those kind of issues, which is where I come in. My job is to be there for them when they need someone to talk with, to listen, to help where I can, and to love them unconditionally through their pain — whatever that might be. I was once called upon to lead a police funeral for a retired officer that died of cancer. The needs are many, but time is limited.
I feel privileged to serve our community as a Police Chaplain and look forward to what God is going to do with these men and women. Please pray for your local police department and the men and women that serve our communities so well; they don't receive much thanks for what they do on a daily basis.
— Vic Gayed is Associate Pastor of Fairview Baptist Church in Lindsay, ON, and a Fellowship Chaplain serving with the Kawartha Lakes Police Service.