PSD Xena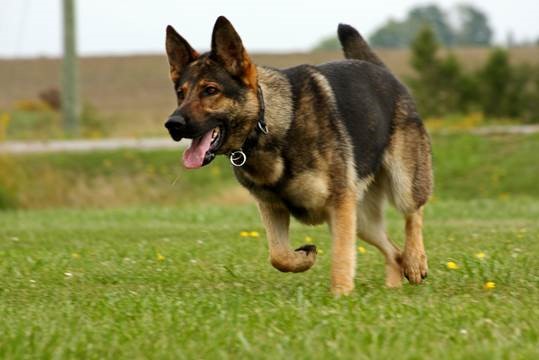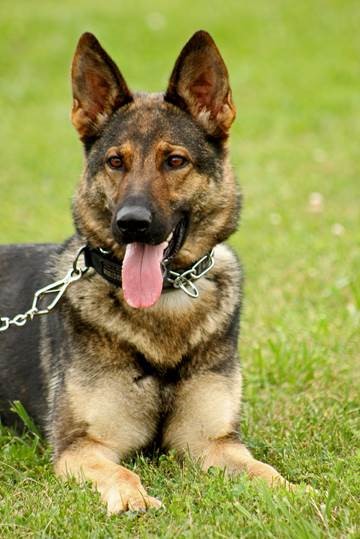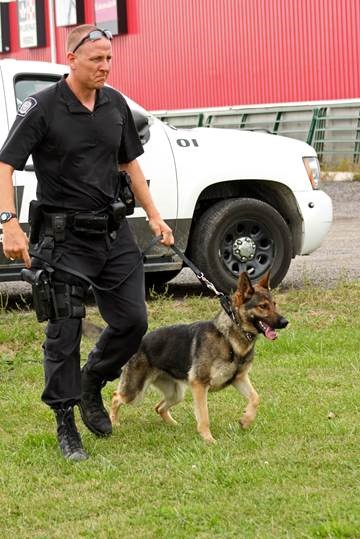 October 21st 2014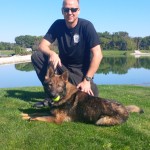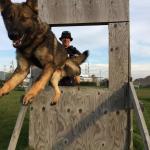 Rock, our most recent police service dog succumbed to cancer on September 5th of 2014, which prompted the search for his replacement.
On September 24th, 2014 we purchased a 14 month old sable coloured German Shepherd and training commenced immediately. In the fall of 2014 the dog and his handler, P.C. Keith Watson, attended a comprehensive training program with the Durham Regional Police Service, and received training as a general purpose police services dog in tracking, article searches, criminal apprehension, handler protection, drug detection and area searches.

 @klps_canine
January 2015 – Recon Is On Duty!
After an intense training course with the Durham Regional Police Canine program, Recon is now certified as a general purpose police service dog.
In October of 2014 we asked you, our community, to name your police dog.
After tallying up all the submitted names, we narrowed the choice down to three submissions.
With the assistance of an online survey, you elected to name your community police dog "Recon"
Now that Recon is an active member of or our team, We thought we would take this opportunity to introduce you to the person who submitted the name and its significance.
On April 22nd 2006 Corporal Randy Payne, a Canadian Forces Military Police Officer was killed in Afghanistan. Corporal Payne, the son of a Peterborough area couple was killed by a roadside bomb.
Shirley, a close family relative residing in Peterborough, suggested we name him "Recon" (short for a military reconnaissance) in honor of her nephew.
On Thursday December 18th, 2014, we caught up with Shirley in Peterborough and introduced her to Recon.
Hope you get a chance to meet him soon.
Canine Unit History