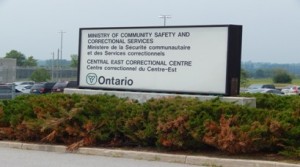 The Central East Corrections Centre (CECC) is a provincial correctional institution located at 541 Highway 36, City of Kawartha Lakes.
The CECC is capable of housing 1200 inmates, and utilizes approximately 500 part time and full time staff. The facility is administered by the Ministry of Community Safety and Correctional Services and is utilized for inmates serving custodial sentences of less than two years, or who are currently awaiting trial. The CECC is capable of housing both male and female inmates in separate wings of the institution. There are 8 different pods with each pod having 6 wings with each wing being able to house approximately 32 inmates.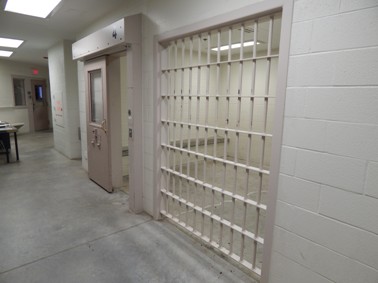 The City of Kawartha Lakes Police Service assumed policing responsibilities within the institution in 2003 when it was first opened. Currently, there are 3 full time police officers assigned to the Institutional Investigations Unit who are tasked with investigating all criminal offences that occur within the institution. The unit will respond to approximately 600 calls for service per year, and will lay on average approximately 200 criminal charges per year. In addition to investigating crimes within or about the institution, the unit is also responsible for liaising and assisting outside law enforcement agencies who are conducting current and ongoing investigations surrounding inmates at the institution.