Media Release
Monday, May 1st, 2017
Identity of Phone Thief Sought
Kawartha Lakes Police are seeking the publics assistance in identifying the below male who is the suspect in the theft of several cellular telephones from the Rogers Store in the Lindsay Square Mall.
On April 19th, 2017 the manager of the store contacted police regarding the theft of two brand new Samsung Galaxy S7 cell phones from their store. The phones had recently been delivered by courier to the store and were still in the shipping package when stolen. They are valued at almost $500.00 each A physical description of the suspect, other than the surveillance photograph, were not available.
If you have any information that may assist in identifying the male suspect you are asked to contact P.C. Keith Watson at 705.324.6307 ext 466 or Crimestoppers at 1.800.222.TIPS (8477).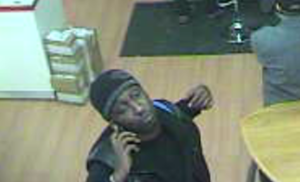 Are You Missing Your Canoe?
Kawartha Lakes Police are looking for the owner of a green fibreglass canoe that was recovered at the mouth of Jennings Creek. The canoe was located by a nearby property owner who contacted police. If you are missing a canoe, please contact Kawartha Lakes Police at 705.324.5252. It would appear that the canoe was locked up at some point and the owner may have been the victim of theft.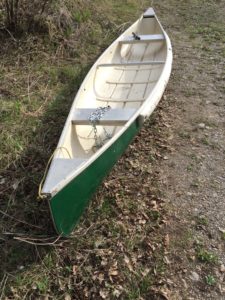 Fishing Out of Season Can Be Costly
Two Toronto-area men are facing charges after being found fishing in the area of the Trent Severn Locks early Sunday morning.
At 2:20 a.m. on Sunday, April 30th, 2017 the two men were located on the north side of the locks actively fishing. This area is a posted sanctuary, and there is no fishing from Jan. 1 – Fri. after 2nd Sat. in May & Nov. 16 – Dec. 31. The men each received a $305.00 fine for Fishing in a Fish Sanctuary During A Closed Time. If you have any questions regarding open seasons in the City of Kawartha Lakes you can view the 2017 Ontario Fishing Regulations Summary at www.ontario.ca/page/fisheries-management-zone-17-fmz-17 .