Motocross Bike Stolen – Marihuana Laws Not Up In Smoke Yet
Media Release
Thursday October 27th, 2016
Marihuana Laws Not Up In Smoke Yet
A 61 year-old Lindsay man may have been under the impression that it was okay to walk by a Police Officer smoking marihuana in a pipe but he was wrong.
The man was arrested on Wednesday shortly after lunch, when he was smoking marihuana in a pipe and thought it would go unnoticed as he walked by a Police Officer. The incident occurred in the area of Durham Street and Hamilton Street at 1:40 pm on Wednesday. After some investigation the officer exercised their discretion and released the man unconditionally.
Although changes to the laws surrounding possession of marihuana are in the works nothing has changed yet. It is still illegal to possess, even in small amounts, unless you are authorized to possess it for medical purposes. Health Canada currently regulates these situations with the following criteria:
Dried marihuana for medical purposes can be possessed by eligible members of the public, who have the support of a medical professional.
Maximum amount that eligible persons can possess is 30 times the daily amount as prescribed by medical professional or 150 grams, whichever is less.
For further information on the possession of medical marijuana you can visit the Health Canada website at: http://healthycanadians.gc.ca/drugs-products-medicaments-produits/buying-using-achat-utilisation/cannabis-medical/index-eng.php
Two Motocross Bikes Stolen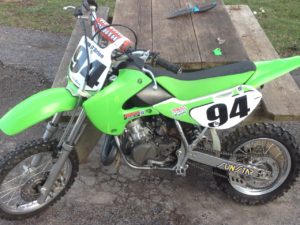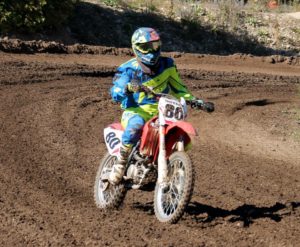 Kawartha Lakes Police were called to a Cambridge St. South residence early this morning after the owner of two motocross bikes discovered them missing.
Police attended at the residence at 6:53am after the owner of the bikes discovered that they had been removed from the back of his pick-up  truck. The suspects had cut the lock that secured them to the truck and it is believed that they were removed between 2:00 am and 6:30 am. The bikes are described as a 2006 Honda CR450F, Red in colour and a 2007 Kawasaki KX65. The Honda has black  hand-guards and a gold strip on the seat along with an oversize radiator.
Police are requesting that anyone with information on the disappearance of the bikes contact them at 705.324.5252 and ask to speak with P.C. Deb Hagarty. If you would like to provide information anonymously you can do so through Crimestoppers at 1.800.222.TIPS(8477) or at www.khcs.ca .